Shop Zero Halliburton by Category
Zero Halliburton
Notify me about

new styles

6pm.com respects your privacy. We don't rent or sell your personal information to anyone.
About Zero Halliburton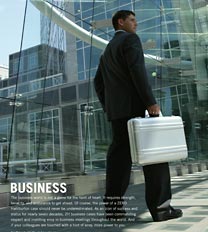 About Zero Halliburton

Known for its sleek, durable, and superior performance, Zero Halliburton™ has been manufacturing reliable luggage since 1938. See the lights, heights, and skies when you travel the world with a pristine suiter.

An aluminum case from Zero Halliburton was brought along on a trip to the Moon during the Apollo Mission. Its mission was to carry back Earth Moon Rocks, and this sturdy and durable luggage piece did just that.

An ingenious mix of quality design combined with premium materials make what is known as the Zero Halliburton brand DNA since the 1930's. Marinating their quality designs and expanding the use of new materials, such as carbon fibers and polycarbonate, truly makes their traveling pieces unique, sophisticated, and fully functional.