Shop Z-Brand by Category
Z-Brand
Notify me about

new styles

6pm.com respects your privacy. We don't rent or sell your personal information to anyone.
About Z-Brand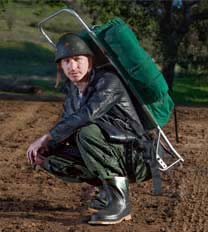 Z-Brand™: The Story
So far...

Originated in the mind of a man who traveled the world with little more than a laptop, a camera and his favorite pair of jeans. Moving from one destination to the next, first experiencing "shee luxury" and then the simplicity of "pure nature."

As time passed, his clothes began to show signs of the journey. Cuffs were frayed, his jeans had a stain from a mishap involving sangria and a blue-eyed rock climber from portugal, and the elbow on his favorite jacket was torn from jumping a fence in the dark. He realized that each mark - every stain, tear and mend was a small souvenir reminding him of the placed he'd been, the things he'd done and the people he'd known

He returned back to California, U.S.A. and together with a few friends he rented a storage unit and began creating a brand that reflected this "nomadic lifestyle." Faded t-shirts seen in roadside shops, denim destroyed by the elements, cargo shorts and pants that are ready for a cross-continental bender; these are the pieces that define a journey.

He was looking for freedom, and found it.

It's called Z-Brand.