Shop Wiley X Eyewear by Category
Wiley X Eyewear
Notify me about

new styles

6pm.com respects your privacy. We don't rent or sell your personal information to anyone.
About Wiley X Eyewear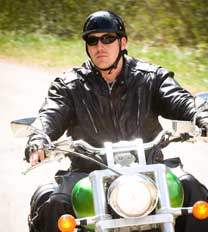 Wiley X is a world leader in the research, development, and marketing of protective eyewear to the military, civilian, and law enforcement markets. After 20 years of being in business, they have a long history of developing cutting-edge sunglasses that have become standard issue with the FBI, DEA, Army Rangers, Navy SEALs, and other elite Special Forces units around the globe.

Fending off sun, wind, and debris is the #1 priority of Wiley X lenses. This is accomplished through incredible materials and precision manufacturing when crafting every lens. Wiley X adds the precise amount of dyes needed to eliminate eye fatigue and strain. Also, all Wiley X sunglasses and goggles block 100% of the sun´s harmful UVA and UVB rays.

Wiley X wants each customer to be able to experience their ultimate sunglasses and goggles, too. It is a must-have for outdoor sporting activities and hobbies. Each Wiley X sunglasses and goggles has a smart, modular design that enhances vision. Every pair of glasses and goggles that they produce has been safety tested and is ANSI certified. Many of their sunglasses have interchangeable lenses or light adjusting lenses-that means you can have great vision no matter how much the lighting (or lack of it) changes. It's just one more way Wiley X adapts to your active lifestyle.