Shop WeSC by Category
WeSC
Notify me about

new styles

6pm.com respects your privacy. We don't rent or sell your personal information to anyone.
About WeSC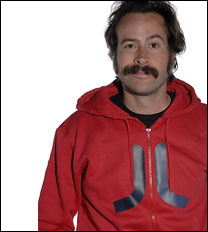 WeAretheSuperlativeConspiracy symbolizes what WeSC as a company represents: a group and family of good, competent people working towards the same ideals and goals. The Superlative Conspiracy is the idea and philosophy behind the brand. WeSC aims to address like-minded people, who are awake and aware, regardless of race, religion, or financial background. People within the Superlative Conspiracy share the values and lifestyle of the WeSC founders, who were all avid skateboarders, snowboarders, and above all, creative minds.

Late in 1999, the founders of WeSC joined forces to deliver a broader selection of street-fashion for men and women. The concepts of the envisioned brand were not to be found in the distribution network that they related to, so together they took the initiative to formulate the Superlative Conspiracy, and bring you "life after skate"- a more developed style targeting people both within, and outside of the skateboard community, while continuing to share and maintain core values.