Shop Suunto by Category
Suunto
Notify me about

new styles

6pm.com respects your privacy. We don't rent or sell your personal information to anyone.
About Suunto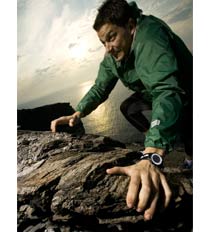 Suunto was founded in 1936 by outdoors man and a keen orienteering enthusiast Tuomas Vohlonen, who had long been bothered by a problem: the inaccuracy of traditional dry compasses and their lack of steady needle operation. Being an engineer with an inventive turn of mind, he discovered and patented the production method for a much steadier needle, better readings and a new level of accuracy. By 1950 the company was exporting compasses to over 50 countries around the world, including Canada and the United States. In 1952 Helsinki was hosting the Olympic Games, and the torches carried to light the Olympic flame were Suunto products.

Recent Suunto innovations include the world´s smallest and lightest GPS unit, the first dive computer with a digital compass, heart rate monitors with Training Effect, and the first wristop launch monitor for feeling and repeating the perfect golf swing.

Today, Suunto is a leading designer and manufacturer of sports instruments for training, diving, mountaineering, hiking, skiing, sailing and golf. True to its roots, Suunto is today the world's biggest compass manufacturer. Prized for their design, accuracy and dependability, Suunto sports instruments combine the aesthetics and functionality of watches with sport-specific computers that help athletes at all levels analyze and improve performance.