Shop Spirit by Lucchese by Category
Notify me about

new styles

6pm.com respects your privacy. We don't rent or sell your personal information to anyone.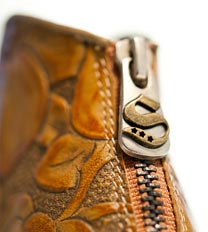 The Lucchese story starts in 1880 when Sam Lucchese Sr. and his brothers came to America. He was just 17 years old at the time, but Lucchese knew he wanted to be a boot maker. Just three years later, the Lucchese Boot Company was born in San Antonio, Texas. In 1960 the founder´s grandson and namesake took over the family business and decided to rethink the art of boot making. Sam Lucchese Jr.´s fascination and understanding of the human foot inspired him to create a boot design that fit like no other. Although Lucchese´s one-of-a-kind boot's last design required more skill and time, the result was a boot that quickly gained national recognition for its extraordinary comfort, quality and fit.

Spirit by Lucchese® continues that tradition of quality with their contemporary line of knee-riding boots, fashion boots, and trapunto boots, and their stunning casual footwear line of moccasins, flip flops, wedges, and sandals. Considered the fashion savvy, hipster, "daughter" of Lucchese with its more modern, hip and contemporary designs, it will be full of authentic vintage finishes of worn, washed, stained, burnished, and waxed-in leathers, and a color palette of chocolate brown, smoky charcoal, jet black, saddle beige and tan, dark olive, cherry red, burnt orange, metallic gold and copper, and denim. Accented grommets, ball pins, heavy zippers, heavy-gage stitching, and raw edge accents will also be featured. While Spirit by Lucchese will be a more fashion-focused, trend-conscious line of footwear, it will still be held to the same standards of original design and meticulous construction that the world has come to know and trust.

Every Lucchese boot is hand inspected twice. In virtually every procedure during the production on a Lucchese boot, human hands are relied upon to complete the task to near-perfection. Every inch of a Lucchese boot is made of the finest grade of leathers. Slip your foot into a Lucchese and experience comfort you never thought possible.