Shop SIDI by Category
SIDI
Notify me about

new styles

6pm.com respects your privacy. We don't rent or sell your personal information to anyone.
About SIDI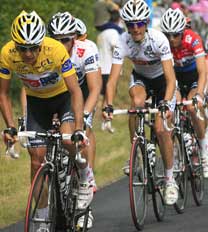 SIDI cycling shoes are built on a stalwart tradition of quality that dates back over half a century. Very few companies can apply "Handmade" and "100% Made in Europe" to their products. SIDI has always been - and will always remain - one of them. After almost 60 years of constant innovation and obsessive perfection, they continue the tradition of making the best SIDI cycling shoes in the world. That´s why people who know and love cycling choose SIDI cycling. They know that a SIDI shoe will give them the legendary fit that no other cycling shoe can. They know that every pair of SIDI shoes they buy will last season after season, through the roughest of conditions.

The SIDI story and their respected stable of SIDI shoes began with Dino Signori, a bicyclist from Italy who founded the company in 1960. In the beginning, SIDI was a craftsman´s workshop manufacturing mountain sports footwear, but the company soon followed Dino´s passion for two-wheeled sports. From the foothills of Italy, they began to craft custom and high quality cycling shoes for enthusiasts of the ever-growing sport.

Now in its fifth decade, they continue to research and develop highly technical SIDI cycling footwear, creating products that are revered for their reliability, durability, and comfort. SIDI footwear has been chosen by millions of athletes because of their focus on research and technological evolution. The consumer´s high expectations and the fast evolution of cycling have meant SIDI´s technical staff are focused on researching and developing cutting-edge design with groundbreaking materials. The design team works closely with the greatest champions in cycling, incorporating their feedback into the creation of the most cutting edge SIDI footwear in the business.

From the Giro d´Italia to the Tour de France, at the most important classic races of the professional cycling circuit and culminating at the World Championships, SIDI footwear has been the loyal companion of hundreds of athletes. By choosing to race and win on SIDI shoes, these champions of cycling have contributed their experiences to the evolution of sporting footwear, making SIDI cycling shoes the proven leader in the field. Nothing fits champions like SIDI.