Shop Nat Nast by Category
Nat Nast
Notify me about

new styles

6pm.com respects your privacy. We don't rent or sell your personal information to anyone.
About Nat Nast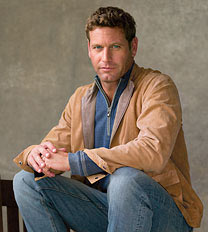 Nat Nast was an original; an entrepreneur who seized the opportunity to clothe millions of Americans who took up bowling by designing the first bowling shirt featuring his signature two-tone styling and "action back" pleats. This earned Nat the illustrious nickname "The King of Bowling Shirts" and The Nat Nast Company was formed in Kansas City, Missouri in 1946. He could not have known to what degree he was creating an American art form and preserving a special moment in time.

Envisioning a lifestyle brand that emulated authenticity and the style their dad was known for, Nat's daughters Patty and Barbara relaunched Nat Nast Luxury Originals in 2000. Believing that every man has a story to tell, Nat Nast approaches each design with the idea that a man's clothes should reflect his confidence, his irreverence, his instincts, and his style. The centerpiece of the collection is its signature line of limited-edition embroidered shirts, each shirt telling an authentic story that pays tribute to the remarkable people, legendary places, and notable events that have shaped American history.

Today, Nat Nast is an authentic American luxury brand known for its attention to detail and exceptional quality. The legacy that was founded over 60 years ago is alive with this timeless collection. It is a celebration of those moments that recapture an era and truly make Nat Nast Luxury Originals an American original.