Shop GoLite by Category
GoLite
Notify me about

new styles

6pm.com respects your privacy. We don't rent or sell your personal information to anyone.
About GoLite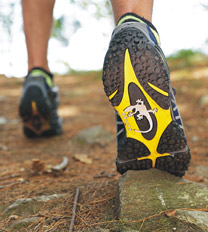 GoLite® – Everywhere Footwear The mission of GoLite Footwear is simple . . . create the world's best adventure-travel shoes, period. They strive to build products that are tough, capable, versatile, and simple. GoLite footwear frees you of the nonessential, without compromising performance or protection one bit. The company is constantly looking for better ways to move through the outdoors. For them, the pursuit of innovative advancements will never end.

GoLite strives to make outdoor footwear that meets the real needs of real people. You will never catch them chasing the latest fad because they understand that no two feet are the same, not even your own. They also know that every step you take in the outdoors will be different from the one before it. Conditions change step to step, and what you are doing can change too. In the real world, not everyone can change their shoes for every occasion or situation, so GoLite strives to break the need for c ompromises in order to deliver products that work, no matter what.

Even when the conditions change, the company knows your need for protection, stability, durability, and COMFORT is a constant. That's why they put all of their most advanced innovation into every shoe made. You can't buy a scaled down version of a GoLite because they won't make one. The company believes that if something works well in the most challenging conditions, it will blow you away in less rigorous conditions, and that is their goal. RockAbsorber; Zero Impact; Sticky Gecko; PreciseFit and Gripstick Rubber; from Adventure Travel to Recovery, GoLite Footwear delivers logical, simple solutions for the entire outdoors.