Shop Ecko Unltd by Category
Ecko Unltd
Notify me about

new styles

6pm.com respects your privacy. We don't rent or sell your personal information to anyone.
About Ecko Unltd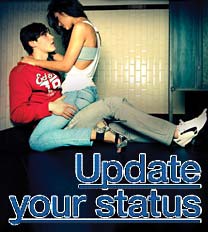 What do you get when you push boundaries? You get Ecko Unltd.®, a visual representation of cutting edge designs. With a strong understanding of hip-hop culture and today's trends, Marc Ecko Unltd. is able to fluently meet and easily exceed the needs and wants of this generation and generations to come.

With their forward-thinking frame of mind, Marc Ecko Unltd. produces a vast assortment of t-shirts, denim jeans, hoodies, button-down shirts, footwear, and watches. All of their designs take a powerful inspiration from music, videos, television, video games and popular culture; there is something to satisfy everyone. The innovative styles captivate the essence of what the hip-hop lifestyle and youthful generation symbolize.

With the limitless possibilities and youthful inspiration, the "World Famous Rhino Brand" will continue to stay ahead of the game for years to come.