Shop Dogeared by Category
Dogeared
Notify me about

new styles

6pm.com respects your privacy. We don't rent or sell your personal information to anyone.
About Dogeared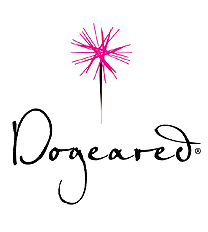 Dogeared was created in 1991, when founder Marcia Maizel-Clarke started hand-making giftable jewelry pieces. The overall look was hip, casual, and very Southern California. People loved the unique, dainty designs and giftable charm of Dogeared jewelry. Marcia and her husband Merlin had always dreamed of finding a way to share their good energy and creativity with the world, and Dogeared was their creative outlet of choice.

Well-known for their inspirational jewelry concepts, Dogeared jewelry pieces aren't just beautiful to look at, they've got something deeper to share. With inspirational, uplifting and cheerful messages included on their signature packaging, Dogeared necklaces, bracelets and earrings make the perfect pick-me-up gifts for the people you cherish most.

From their delicate charm necklaces, to their boho-inspired beaded bracelets, each Dogeared jewelry piece tells a story of love and caring. Their perfectly-giftable jewelry line will bring smiles to moms, sisters, best friends and other special people in your life. Their easy-to-wear jewelry pieces are made to be worn in multiples, made to be collectibles that tell individual stories of love, hope and peace.

Dogeared was the first company to combine the power of words and well wishes with beautiful, hand-crafted jewelry and gifts from the heart. For the last 20 years, Dogeared has enjoyed tremendous success and has grown into a global brand that is worn and loved by people everywhere!