Shop Call it SPRING by Category
Call it SPRING
Notify me about

new styles

6pm.com respects your privacy. We don't rent or sell your personal information to anyone.
About Call it SPRING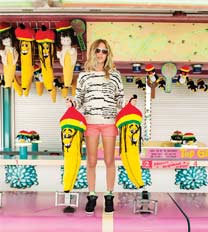 A versatile line created and manufactured by the Aldo Group, Call It Spring™ wants you to feel good. Their vision is to bring you a variety of top-quality trend-driven footwear and accessories at a price that's convenient for you. Call It Spring was founded in 1991, and immediately established themselves as a dynamic international brand. The huge selection of Call It Spring footwear and accessories is designed around the latest trends in fashion to fit a variety of lifestyles.

Call It Spring's line of footwear is made traditionally with fine craftsmanship, using high-quality materials. Paying attention to detail is as important to Call It Spring as it is to you. From this traditional base, Call It Spring also looks toward the future to bring you cutting-edge style at a great value.

Call It Spring is dedicated to being at the forefront of fashion. Their team of buyers and designers travels to the hot spots of the fashion world such as Milan, Paris, and New York. Call It Spring finds the latest, the greatest, and the soon-to-be famous and turns it into a line of footwear and accessories with true international appeal. If you want to wear the hottest, trendiest styles without breaking the bank, Call It Spring is there for you.