Shop adidas Golf by Category
Notify me about

new styles

6pm.com respects your privacy. We don't rent or sell your personal information to anyone.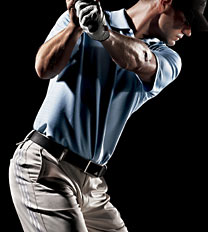 Exploring. Innovating. Striving to be the best. Words that describe a great athlete. They also describe adidas Golf. Adidas Golf's focus is trained on the creation of new and better technologies that improve comfort, improve motion and improve performance. So that the athlete who uses them can focus better, swing better and play better.

Adidas has for generations created innovative products that elevate the performance of athletes. Adidas equipment, such as adidas Golf shoes, and those who use it have excelled at every sport, everywhere, at the highest levels. All-stars, amateurs, professionals and beginners- Where they are, adidas is, because their passion is adidas' passion.

Like wise, adidas Golf's momentum in the Marketplace and among golfers is undeniable. From one prestigious golf course to another, the world-renowned adidas three stripes are what a growing legion of athletes of all types aspire to wear. That's because adidas Golf shoes enhance the performance of golfers of all types by promoting greater stability, improved traction and increased comfort. adidas Golf does this by bringing golf-specific technologies to the fore in revolutionary products like the TOUR360 and POWERBAND shoes- two distinctive lines that have helped to establish adidas Golf as the fastest growing golf footwear brand in the industry, and as the recognized leader in high performance golf footwear the world over.